If you nearly had a heart attack when looking at your latest electricity bill, you're not alone. Millions of Americans pay too much for their electricity services, or simply consume unnecessary amounts of energy, driving up the cost of what would be a fairly reasonable electricity statement. So, if you haven't thought twice about turning off those lights or switching to LED light bulbs, maybe you should give some of these things a little more consideration.
Efficient HVAC Services In Spring
To no true surprise, your HVAC unit uses a significant chunk of electricity each month - every day, in fact. During the sweltering heat of the summer (or really just any time of year) here in the Houston area, most homes crank their air conditioning up in order to be comfortable, which feels great, but at the expense of more electricity consumption. To save more money on your electricity bill, we don't expect you to endure the heat of Texas without air conditioning, but there are some simple things that you can do around the house to reduce your electricity consumption here and there.
Your air conditioning installation experts in Spring are going to go over some of these electricity-saving tips and tricks in today's blog post. Learn more about our air conditioning installation services or air conditioning repair services, or feel free to get in touch with Superior HVAC today with any questions. Let's get started.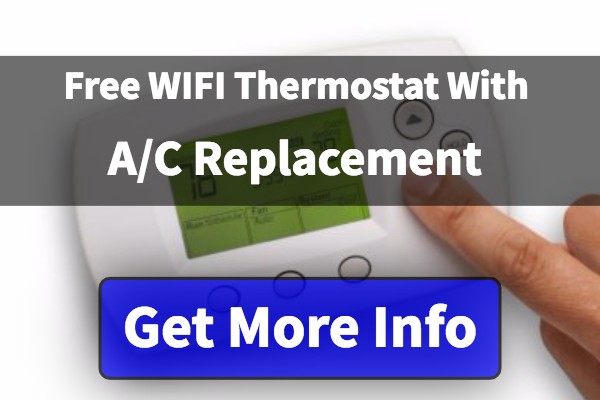 Keep Your Vents Open And Clean
Some people believe that closing vents can reduce energy consumption by preventing the need to cool or heat a particular room, but that's actually a myth: closing vents will actually raise your energy costs. So, it puts more money back in your pocket by keeping these vents open.
In terms of keeping the vents clean inside your home, stay up-to-date with your air filters. Air filters keep dirt, dust and other unwanted particles from blowing throughout your home. Do you really want to breathe nasty air inside of your own home? Of course not. These filters need to be replaced monthly or they won't provide ideal airflow. You can pick up a bulk pack of vent filters at your local hardware store for about one or two dollars per filter - a very minimal investment. Just make sure to measure the size of your vents before you go and get the right ones.
Don't Use Heat To Dry Your Dishes
To do a thorough job of washing your dishes, your dishwasher requires some heat. However, to dry your dishes, heat is unnecessary and can be rather costly. While the "heated dry" setting helps prevent water spots on your dishes, so do rinsing agents like Jet Dry. So, if you already use a rinsing agent, you can forget the heated dry setting.
Do A Nightly Energy Sweep
We've all been guilty of leaving things like fans, lights, appliances and various electronics on at night while we sleep, but doing so wastes energy. Are you really using your PlayStation when you're asleep? Those would be some impressive sleepwalking skills, but we doubt it.
To reduce electricity usage, do a nightly sweep through your house in order to make sure that all of your electronic devices are turned off before you go to bed. This might be a pain, but realistically, it doesn't take that long and will save you considerable amounts of money in the long run. Indeed, according to the Department of Energy, just leaving your cable box (if you still have one) plugged in but not turned on for one year will cost you about $17.83. Yikes! Taking the two seconds to unplug various devices around your home every night is sure to save you some money on that costly electricity bill.
Buy A Programmable Thermostat
Programmable thermostats are fairly standard technology these days, but many homes and apartment buildings still don't have them. The convenience of a programmable thermostat is that it automatically sets the target temperature higher in the summer and lower in the winter when you or your family aren't home. You can even set it to a schedule where it the air conditioning or heating kick on some twenty minutes before you get home, ensuring that your home is comfortable but no energy is wasted while your home is empty.
Programmable thermostats are also pretty cheap these days - you can buy one from a hardware or home improvement store for as little as $25. That's a pretty small investment when you consider the EPA estimated savings of $180 per year when a properly programmed thermostat is used. It's 2017, after all, so put technology to work in your favor.
Upgrade Your Appliances
While your entertainment systems and televisions might be top-of-the-line, many homes around the country are using appliances that are simply outdated. Purchasing modern, energy-efficient appliances is far from cheap, but there are a good number of state and local governments as well as utility companies that offer financial incentives for homeowners to upgrade their appliances.
These incentives usually take the form of rebate checks for homeowners who can provide proof of purchase, so keep that receipt on hand (many receipts are sent via email these days anyway).
Schedule Yearly HVAC Maintenance With Superior HVAC of Texas
We specialize in Spring, Texas air conditioning installation, but Superior HVAC of Texas also has HVAC maintenance and AC repair in Houston taken care of. We can work with you to make sure that your AC unit or heater is working efficiently, saving you money over time. Learn more about heating and cooling units in Spring today!